When it comes to your office space, you're the boss
Whether you need an occasional hot desk, a single dedicated desk, a co-working pod for your team or a whole office suite, we can provide you with the right space to suit your needs.
We know that the most effective workspaces are the ones that are moulded to the needs of their people, which is why we work collaboratively with our clients to provide you with the ideal mix of space, technology, furniture and amenities to help your business to flourish.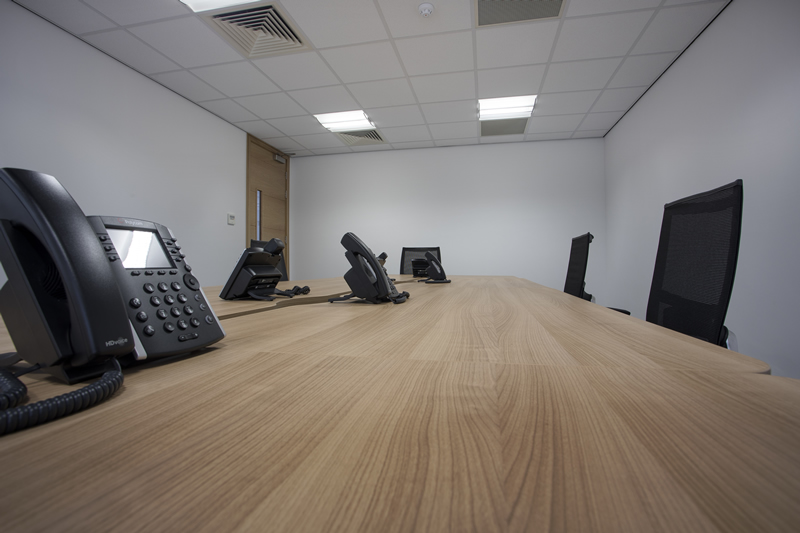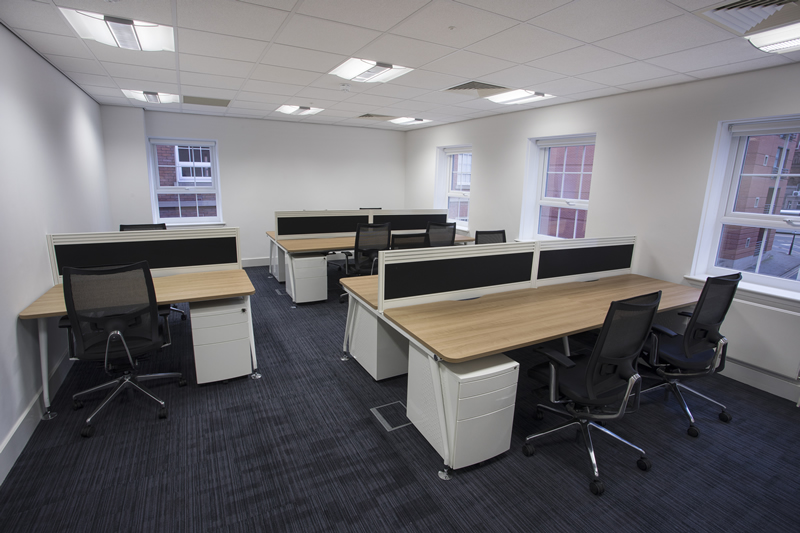 A space to call your own
The Breeze provides a wide range of private office spaces tailored to your specific needs and the size of your team.
Our office spaces can accommodate as few as two people, up to a maximum of 50. You only pay for the size of office that you need, and the flexibility of our spaces allows you to adjust your requirement as your business grows and evolves.
All our private offices are:
Fully furnished with the latest work-settings and workspace furniture, tailored to your needs
Available with IT and telecoms overlay to suit your individual requirements
Available on flexible contracts
Inclusive of business rates and utilities
Our private office packages also give you access to various shared amenities within each building. Specific facilities vary between locations, but include onsite meeting rooms, breakout and social spaces, shared kitchens, showers, parking facilities and professional reception / concierge service.
For details of the available facilities in each individual building, visit our locations page.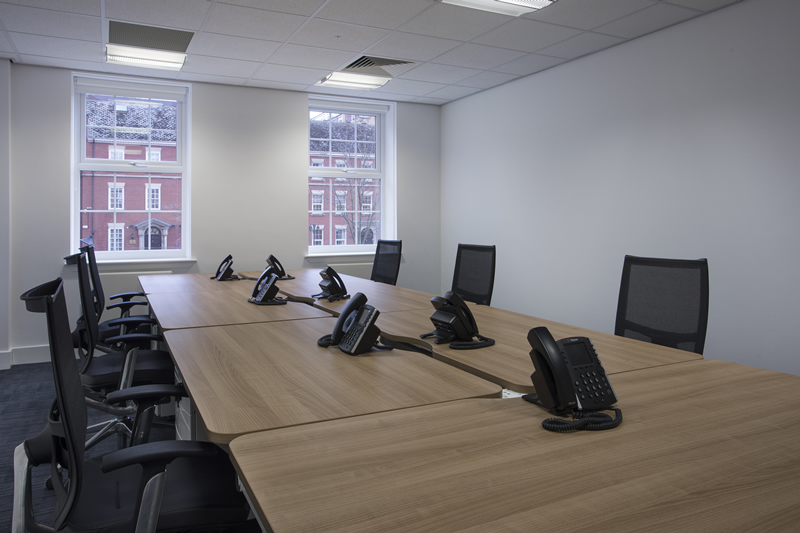 Your own personal headquarters
Ideal for freelancers, consultants and mobile workers, a dedicated desk in our co-working space provides you with a touchdown space whenever you need it, along with a storage unit to secure your equipment when you're out of the office.
Our dedicated desk option provides the ultimate streamlined office space for individuals looking for a cost-effective headquarters from which to operate. With fast WiFi, plug-and-play IT and telecoms integration, and access to shared amenities, a Breeze dedicated desk provides a supercharged alternative to working from a café or coffee shop.
Get in touch today to book your own dedicated desk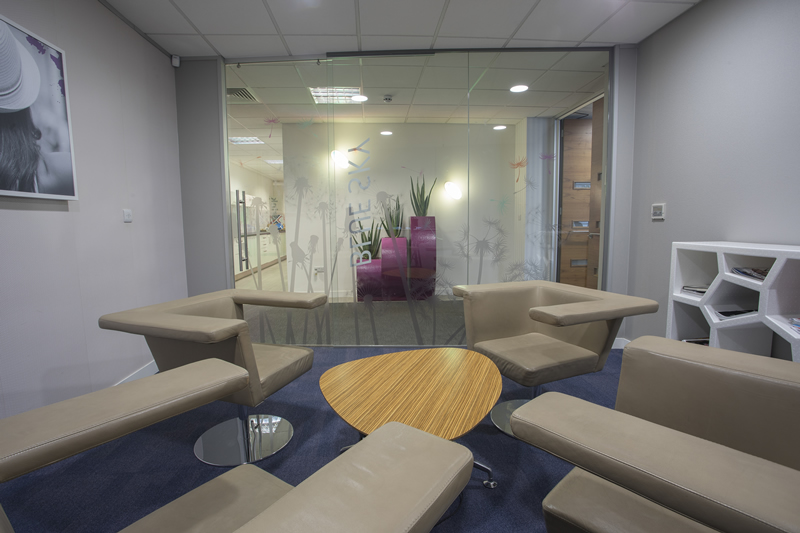 Social and breakout spaces
Get away from formality in a vibrant social space
Sometimes, in order to brainstorm that brilliant new idea or build a meaningful relationship with a client or collaborator, you need to get away from the formality of desks and meeting rooms. Our social and breakout spaces provide the ideal environment for shooting the breeze over coffee and cookies.
In selected Breeze locations, you'll find a breadth of informal huddle, breakout and social spaces, as well as shared kitchen and refreshment point facilities. We've also got outdoor spaces for days when it's too nice to be cooped up indoors.
Our social spaces are available to use for any Breeze client, no matter what package you're on or how much desk space you normally use. Business is, after all, about building relationships, and creating an environment that encourages rewarding interactions is a key part of our mission at The Breeze.
Get in touch to find out more about the different kinds of spaces we offer in each location
Get in touch, we can help!